27 Jul

Developing Relationships

As the Director of Marketing and Promotions, I view much of the work of The Factory Ministries through the lens of my camera. It's part of my job to tell the stories of The Factory Ministries through still images. My favorite thing to document is relationship building. We believe at The Factory Ministries, as James Comer says, "No significant learning takes place without significant relationship." This mentality makes us prioritize people over tasks and stories over numbers.

My role gives me a literal frame (photo) of reference in the stages of relationship building. When I look through my lens, I'm able to connect before and after images. Last Thursday, as I took photos of the weekly summer pool parties of our Youth Center, I was honored to capture moments of growth and maturity. Teens that I remember being visibly shy and self-conscious have grown in security, somewhat due to the unconditional love and acceptance of our staff and the culture set at the Youth Center. It is beautiful to witness how comfortable they have become and how they have grown in the three years I have known them as a Youth Center Volunteer Staff. This development gives us the relational currency needed to give input, to give authority to our voices, to make our encouragement valuable, and to speak truth in love.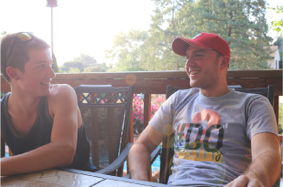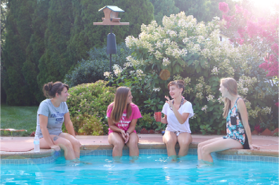 Programs, products, and marketing techniques are far less valuable without the foundation of relationship and incarnational love.
If I have the gift of prophecy and understand all mysteries and all knowledge, and if I have all faith so that I can move mountains but do not have love, I am nothing." 1 Corinthians 13:2